Company Profile

Since 1981
Holiday House Distributing
has been doing just that.... distributing fine quality products all over the world. We supply the continent with the most OCS and Vending products making us the
LARGEST DISTRIBUTOR
of OCS, Water and Vending parts in North America! Superior merchandise isn't the only advantage HHD has over other suppliers. You are guaranteed a wide selection of products, an informative staff with years of experience, and immediate attention to your order.
With over 5,000 products to choose from why would you trust anyone else to be your Single Source Supplier? The warehouse at Holiday House is well stocked with supplies including: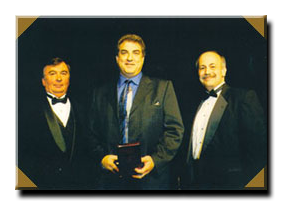 Butch Winkler (center receives OCS Associate Member
of the Year Award from Geerdes and Sofle.
Quick Connect Fittings
Brass Fittings
Tubing
Racks & Stands
Tools
Water Filtration Systems
Electrical Power Cords
Air Pots
PDS Valves
Replacement Parts
We pride ourselves in our "excellent service and cooperation". You can be assured that no matter what your question is, we will find a way to get your answer. Even if you aren't sure what part you need to solve a problem or to improve your equipment, Holiday House can help you.

The superior quality of products, service and prices has stood out to our long time customers and other vending & OCS professionals. In 2001 Butch Winkler was awarded the OCS Allied Member of
the year Award. The accolade is given to a coffee house service industry supplier or manufacturer for dedicated customer service, recognized leadership and longstanding service to the coffee service industry and the national association.

Our fast reliable service continues to grow. We are always exploring the latest products to improve your company's needs. A new warehouse has been added which will only expand the amount of merchandise Holiday House offers. When you have access to a company that is fast, reliable, knowledgeable, and never satisfied until YOU are, why would you trust anyone else to be "Your Single Source Supplier!"
---
---
Welcome Inside
Holiday House Distributing
Want to know more about the company you've trusted for 30 years? Click
HERE
to load a brief presentation of what goes on here from the moment you contact us. We invite you to get to know your "
Single Source Supplier
" today!
(Requires Flash)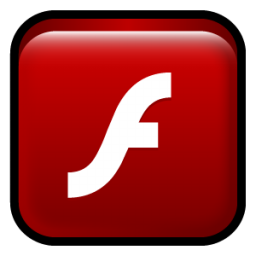 (If you're having trouble viewing the
presentations please click
HERE
to download the latest version of Adobe Flash.)